If someone changes roles, leaves your company, or otherwise should not have access to Anrok anymore, anyone with the "Admin" role can change their access to Anrok.
Click on "Settings" on the bottom-left of the navigation bar.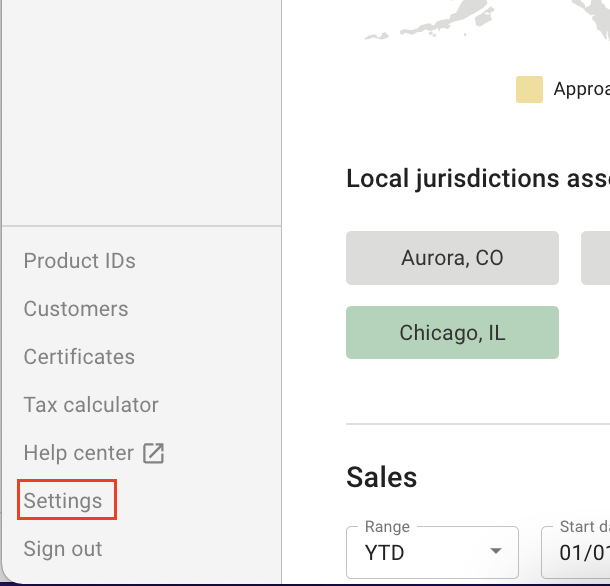 On the settings page, you will see the Team section. Find the user you want to modify or remove, and click on the 3 dots to the right of their name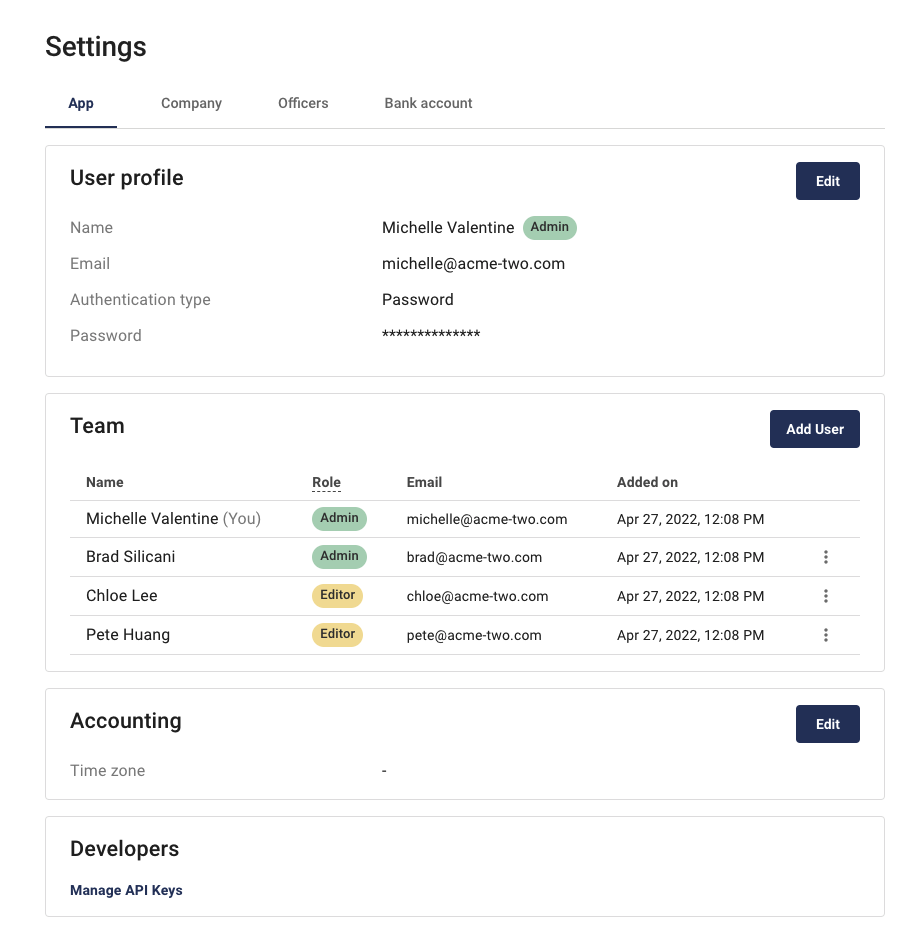 Your options are

edit the user (to change their role) [link to What do the roles mean?]
remove the user

Confirm the information for the user you want to remove; this operation cannot be undone unless you send another invite!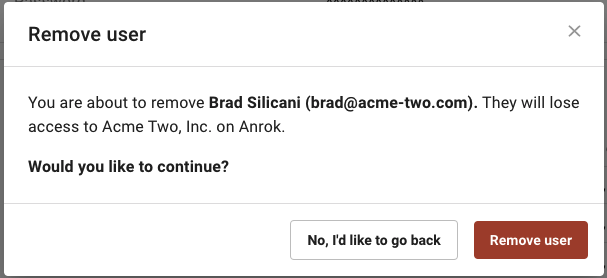 The next time the user attempts to access your data on Anrok, they will not be able to get access.

If the removed user has any open Anrok windows, they will still see the Anrok data that is already loaded, until the next time they navigate or refresh.