If more people at your company need to access or update the information in Anrok, you can add them yourself. Only team members with the "Admin" role can add more team members.
Click on "Settings" on the bottom-left of the navigation bar.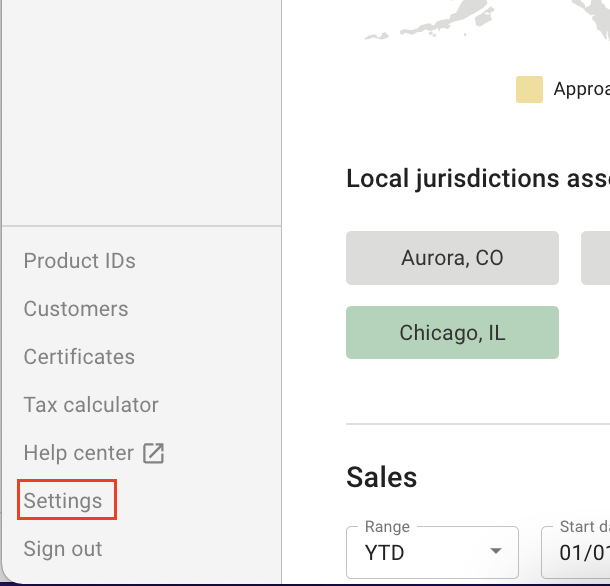 On the settings page, you will see the Team section. Click on the "Add User" button on the right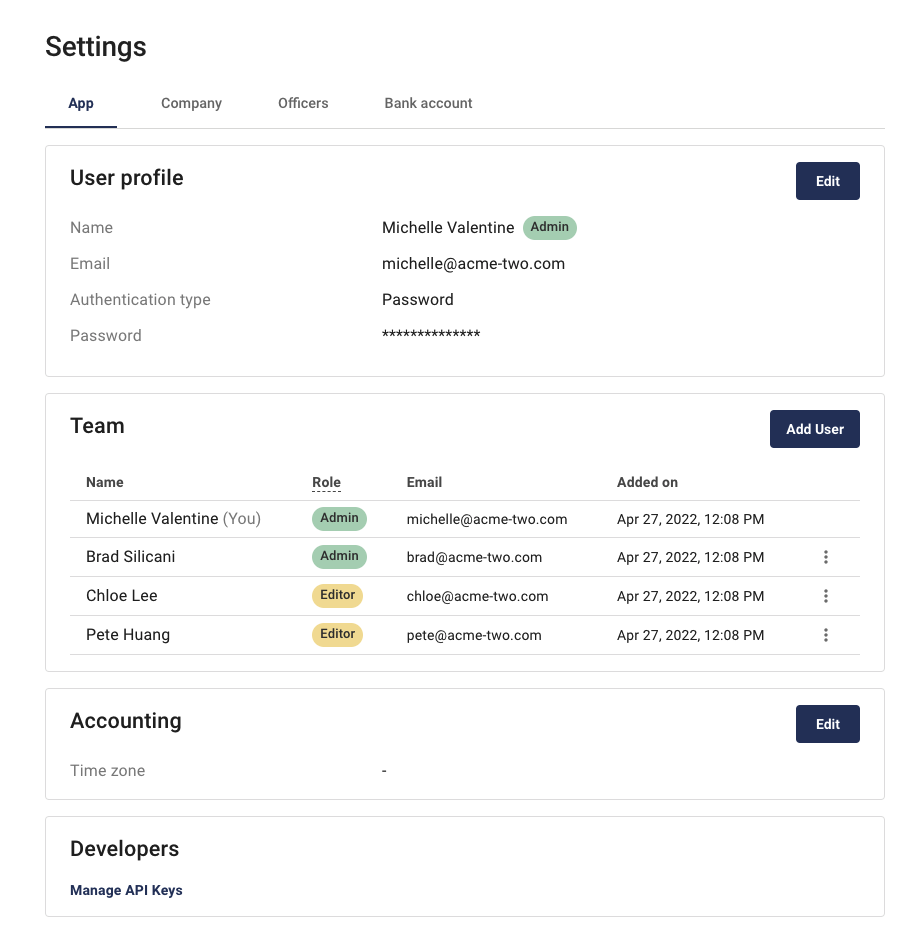 Enter the email address for the new team member you want to invite and the role you want them to have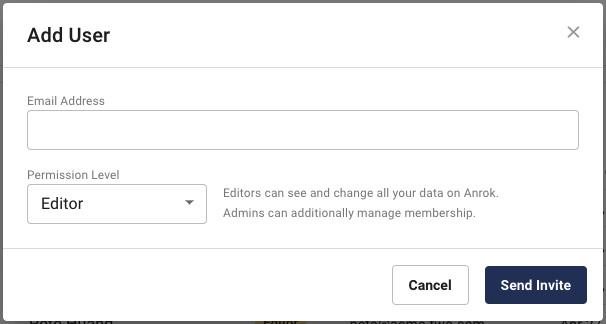 When you click "Send Invite", Anrok will send an email with instructions for how to accept the invite.
The person has 30 days to accept the invite
You will see all pending invites in a section below the current members of your team: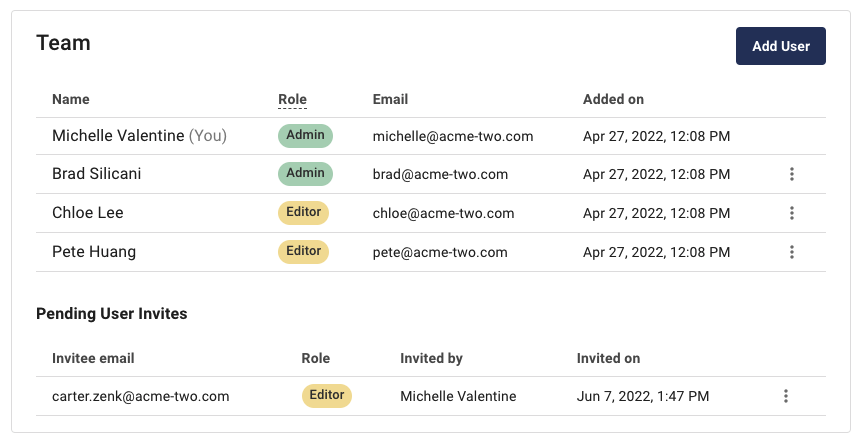 If you make a mistake, you can use the 3 vertical dots next to a Pending User Invite to remove the invitation: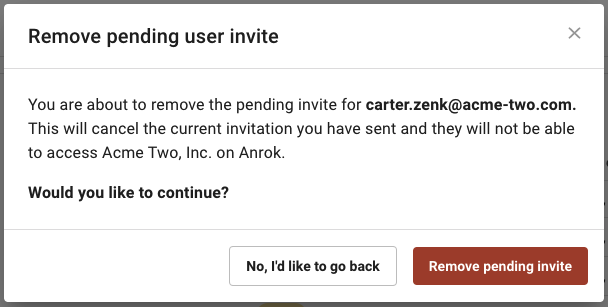 If you have multiple Anrok environments (eg. Acme One and Acme One Sandbox), you will need to add your team members to each one individually.