Introduction
When you hire a remote employee, you could trigger sales tax obligations in their jurisdiction due to physical nexus. As people move and your business scales, physical presence can be hard to track manually.
You can now integrate your HR system with Anrok to receive alerts when an employee may have triggered physical nexus in a new jurisdiction.
Connect through Finch
Anrok uses Finch to connect to your HR system and pull in employee location data on a regular basis. Simply select your HR system, provide your credentials or API key, and let Anrok do the rest.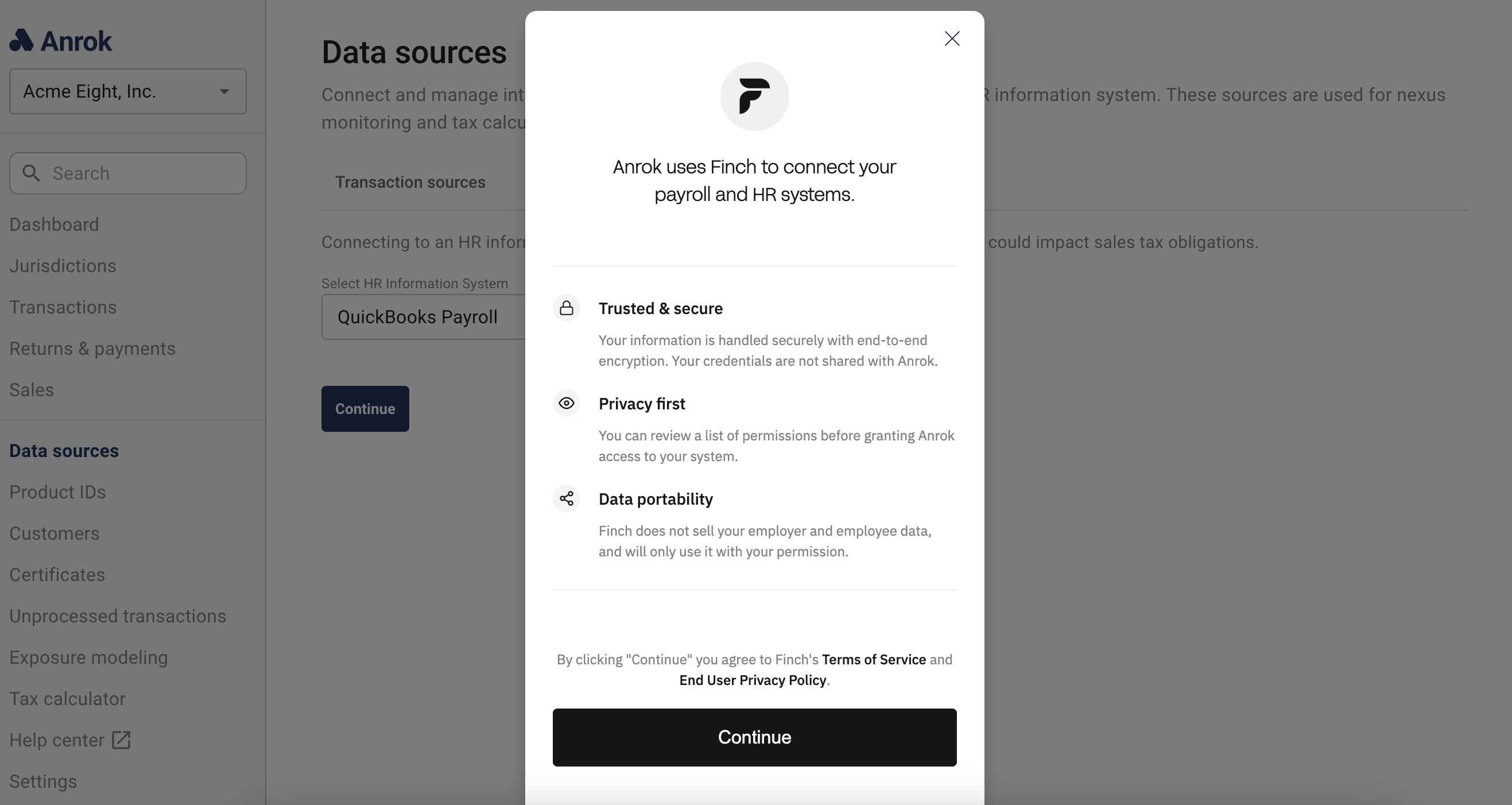 Figure 1: Log in to your HR system through the Finch modal in Data Sources
Anrok will have limited read-only access to employee locations, employment dates, and email addresses. Anrok will not have access to salary information, and will not be able to add, edit, or delete any information from your system.
Watch for alerts
Anrok will provide in-app alerts and send you an email when:
A hire has been detected in a jurisdiction where you have not recorded physical nexus
A hire date detected in your HR system is earlier than the physical nexus date recorded in Anrok
Figure 2: Exposure alerts will show on the Jurisdictions page
After receiving an alert:
Go to the relevant jurisdiction page
Review the discrepancy
Record/edit the physical nexus date in Anrok to match
Register for the jurisdiction if the status flips to "Exposed"
Figure 3: Click "Record physical nexus" to resolve the discrepancy
Supported integrations
Anrok uses a 3rd-party provider, Finch, to connect to the following HR systems:
ADP WFN
BambooHR
Bob
Gusto
Humaans
Insperity
Justworks
Namely
OnPay
Paychex Flex
Paycom
Paycor
Paylocity
Personio
Quickbooks Payroll
Run Powered by ADP
Sage HR (API)
Sapling (API)
Square Payroll
TriNet
UltiPro
Wave
Workday
Zenefits
Additional resources
What is nexus and do I have it?